Manchester united FC and Five time ballon D'Or winner Cristaino Ronaldo joined  the rest of the world  in mourning the passing of NBA legend Kobe Bryant and his daughter Gianna kobe .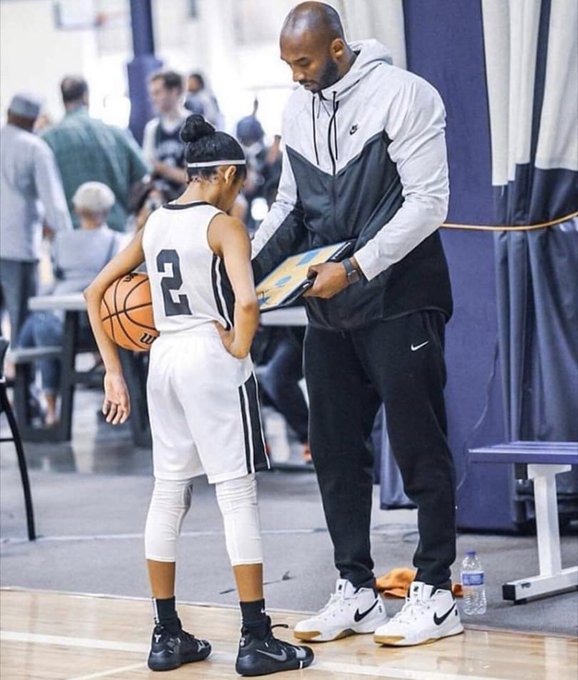 NBA Legend Kobe Bryant  died on Sunday, January 26th in a helicopter crash in Calabasas. Kobe bryant was traveling with his 13-year-old daughter, Gianna, and with at least three more people in his private helicopter. The cause of the accident is under investigation.
According to reports, emergency personnel responded, but nobody on board survived the crash and five people were confirmed dead at scene.
see tweets below:
We're deeply saddened to learn of the tragic passing of basketball legend Kobe Bryant.

Our thoughts and condolences are with his loved ones at this extremely difficult time ♥️ pic.twitter.com/1IDAGRqafS

— Manchester United (@ManUtd) January 26, 2020
So sad to hear the heartbreaking news of the deaths of Kobe and his daughter Gianna. Kobe was a true legend and inspiration to so many. Sending my condolences to his family and friends and the families of all who lost their lives in the crash. RIP Legend💔 pic.twitter.com/qKb3oiDHxH

— Cristiano Ronaldo (@Cristiano) January 26, 2020
💔🙏🏾 pic.twitter.com/4kSNUYrNv5

— Sloane Stephens (@SloaneStephens) January 26, 2020
There's no words to express the pain Im going through with this tragedy of loosing my neice Gigi & my brother @kobebryant I love u and u will be missed. My condolences goes out to the Bryant family and the families of the other passengers on board. IM SICK RIGHT NOW pic.twitter.com/pigHywq3c1

— SHAQ (@SHAQ) January 26, 2020